Soft Furnishings
We offer a fabulous range of fabrics and wallpapers from brands such as Villa Nova, Romo, I-Liv, Clarke&Clarke, Hallis Hudson, Arley House to name a few. You are welcome to visit our showroom and browse through our books, order some samples and tell us about your ideas. We'd love to hear them.
Furthermore bring along your measurements with you and we can work you out a price for some fabulous curtains and blinds. We make a huge range of bespoke items for our customers. We also offer a great range of curtain poles, cushions and trimmings.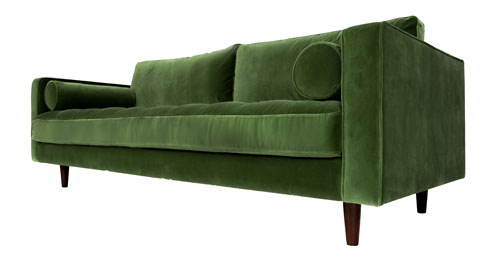 Furniture and lighting sourcing
We work with many prestigious suppliers to source great pieces for your home.
Interior Design Consultation
We pride ourselves on providing bespoke and individual designs for our customers specific requirements. Prospective customers are able to book an consultation with Caragh at their home or business. During the initial consultation, Caragh will determine your needs and wants, discuss colours, furniture and soft furnishing requirements. We can then provide moodboards, samples and pricing options and take it from there.
We can take the stress out of picking colour schemes for your new home. Simply provide us with your drawings, let us know what you really don't like and plenty of pictures of existing furniture or fittings and let us do the rest.